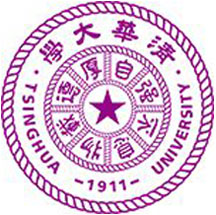 Tsinghua University
Tsinghua University: Community of academics and practice, integration of heritage and technology, significance and attention at municipal and national level
Tsinghua University is one of the most prestigious universities in China, with a campus of 450.38 ha. Established in 1911, it presently holds 20 schools and 58 departments with faculties in science, engineering, humanities, law, medicine, history, philosophy, economics, management, education and art.
With the motto of "Self-Discipline and Social Commitment", along with the spirit of "Actions Speak Louder than Words", Tsinghua University is dedicated to the well-being of Chinese society and world development. As one of China's most prestigious and influential universities, Tsinghua is committed to cultivating global citizens who will thrive in today's world and become tomorrow's leaders. Through the pursuit of education and research at the highest level, Tsinghua is developing innovative solutions that will help solve the pressing problems in China and the world.
The campus of Tsinghua University is situated in the northwest of Beijing – on the site of a former imperial garden of the Qing dynasty while surrounded by a number of culturally significant sites. The university promotes the dynamic interaction between Chinese & Western cultures, sciences & humanities, and history & modernity. The campus is a skillful blend between historical buildings, natural sceneries, and creative hubs for science and humanity. It is the perfect example of the sustainable integration of heritage, cutting-edge technology and the arts.