New horizons in learning know no boundaries and cultural opportunities cover the spectrum of today's global market.
The purpose is to create an Action Hub where minds meet and cultural organizations, governmental bodies, companies and individuals share inspiration to re-imagine projects linking East and West.
Greece, the cradle of Western Civilization, is a cultural crossroads welcoming civilizations throughout the ages to its inspirational shores.
Today, EMWG welcomes China, the birthplace of a rich and cherished civilization, to share its brilliant legacy with Europe.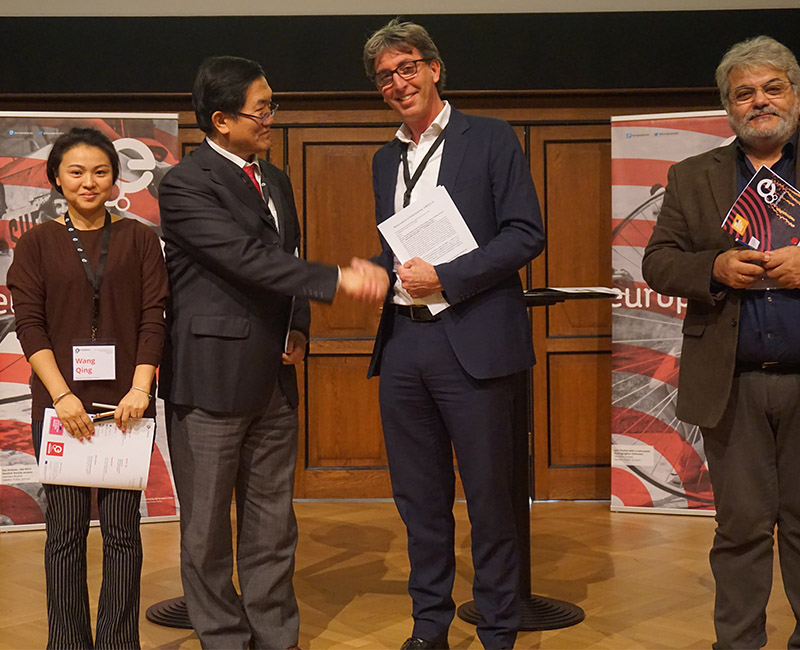 Memorandum of Understanding
The dynamism of the initiative is proven by the wide acceptance of both European and Chinese parties, such as Universities, High Tech Companies, Ministries and Governmental  Agencies. Agreements were signed in Beijing, Athens and Vienna resulting in a Memorandum of Understanding,  which seals the main values of the EMWG initiative.
EMWG Main Values
The main values of the EMWG initiative are:
Collaboration in digital heritage and culture promoted by the policies of the EU and China.
Preservation and promotion of both tangible and intangible cultural heritage
Utilisation of digitization and emerging audiovisual and interactive technologies.
Introduction of cultural heritage as a catalyst for the creative and tourism industries.  
Transfer know-how and resources in digital heritage and culture.   
Conception and design of projects with a wide bilateral appeal.