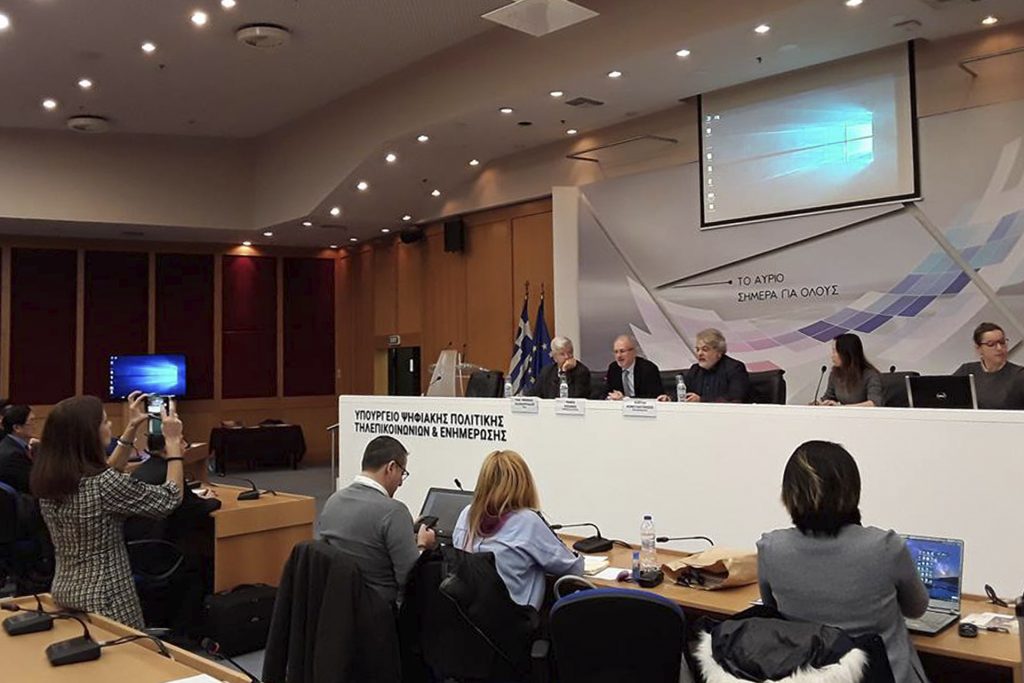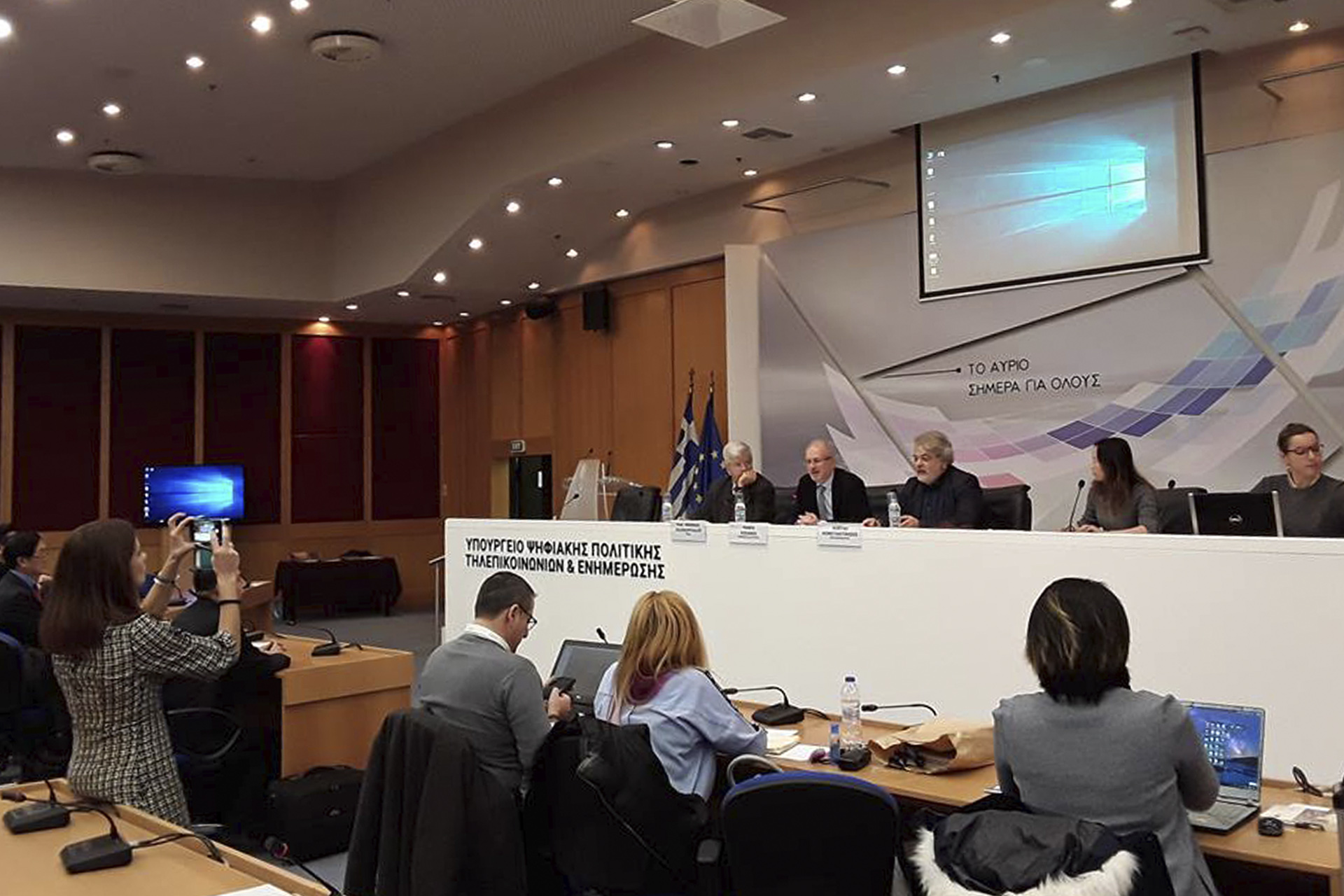 EMWG initiative was officially launched at the Hellenic Ministry of Digital Policy at a kick off meeting on the 30th of November in Athens where the main principles of the EMWG initiative were further elaborated. The Chinese Delegation members have been officially invited by EKOME. In the kick off meeting the following stakeholders were present both from China and Greece:
Embassy of the People's Republic of China to the Hellenic Republic
Tsinghua Heritage Institution for Digitization (THID)
Research Centre for Cultural Policy, Chinese Academy of Social Sciences (CASS)
Media Lab, Beijing University of Posts & Telecommunication (BUPT)
Recursive Technology Company
CTV Shanghai
National Centre of Audiovisual Media and Communication S.A. (EKOME)
Hellenic Ministry of Digital Policy Telecommunications and Media
Hellenic Ministry of Culture
Ephorate Antiquities of Ilia, Hellenic Ministry of Culture
Olympic Museum
Photogrammetry Lab, National Technical University Athens (NTUA)
Federation of Hellenic ICT Enterprises (SEPE)
Audiovisual Producers' Association of Greece (SAPOE)
PostScriptum (PS)
InDigital S.A.
During the meeting EMWG principles and objectives were presented while three main projects concepts proposals were introduced to the participants.