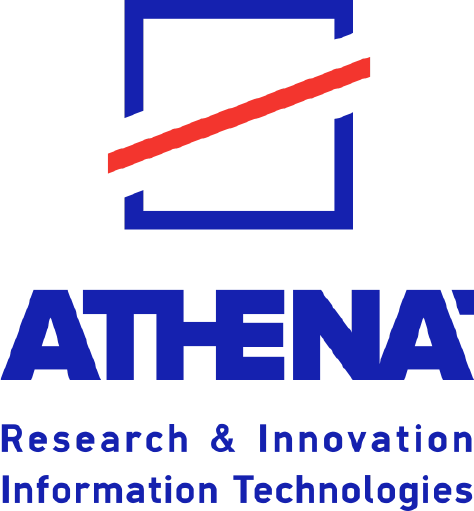 The mission of Athena RC is to conduct outstanding research in Informatics and Computational Sciences and to ensure this research has an impact on society. Athena RC studies a broad spectrum of research issues within these fields, including some raised by other sciences, industrial applications, or societal challenges. The vision of Athena RC is to serve the full spectrum of the research lifecycle, starting from basic and applied research, through to system & product building and technology transfer & entrepreneurship.
The key value of Athena RC lies in the unique collection of skills and know-how of its more than 300 researchers, associated faculty, collaborating scientists, and professional staff, participating in more than 200 R&D projects and producing more than 1000 publications in the last 5 years.
Athena RC operates in three cities (Athens, Patras and Xanthi) under the auspices of the General Secretariat for Research and Technology, Ministry of Education, Research and Religious Affairs.
Athena RC comprises the Institute for Language and Speech Processing (ILSP), the Industrial Systems Institute (ISI) and the Information Management Systems Institute (IMSΙ). Five special purpose units function inside Athena RC: Technology Clusters Initiative (Corallia), Space Programmes Unit (SPU), Robot Perception and Interaction Unit (RPI), Environmental and Networking Technologies and Applications Unit (ENTA), Pharma-Informatics Unit.