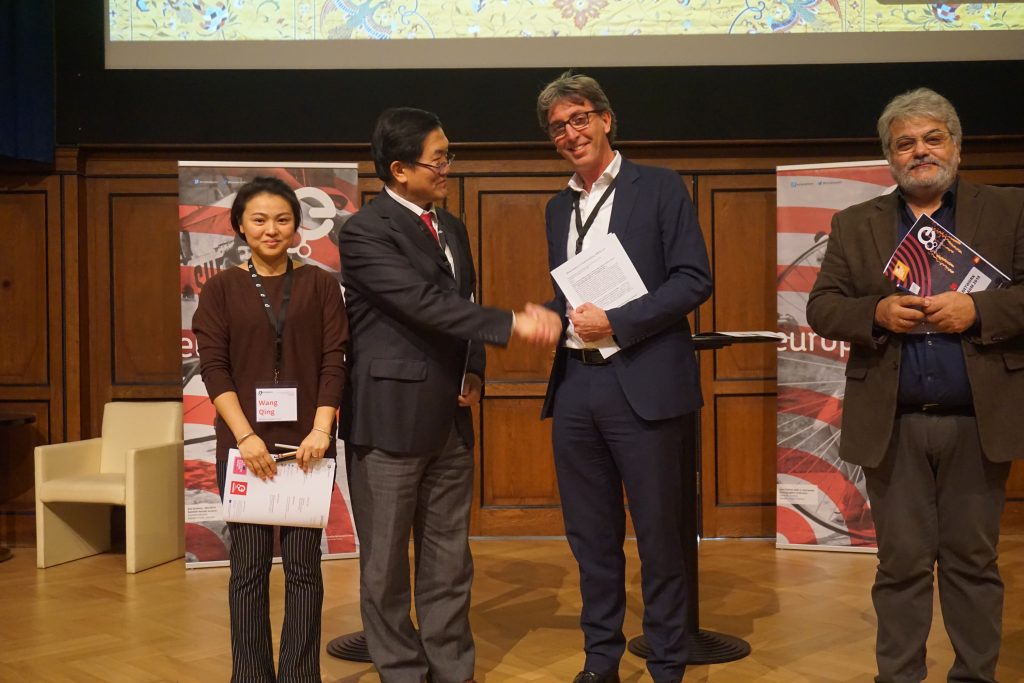 The whole delegation travelled to Vienna in order to participate to the Europeana Network Association AGM 2018 and to the Networking session with title EU-China: Silk Road Cultural Dialogues.
During the AGM 4-part MoU was signed between Europeana, Chinese Academy of Social Sciences CASS, PostScriptum and Recursion Technology on working together in digital heritage projects.
The 4 parties (the Quartet) to the memorandum agreed to:
Facilitate the cooperation between research and cultural institutions in China and Europe in the fields of digital cultural heritage;
Explore possibilities for exchange of knowhow and best practices concerning digital cultural heritage platforms;
Explore ways to promote Chinese cultural relics in Europe and, mutatis mutandis, European cultural relics in China.